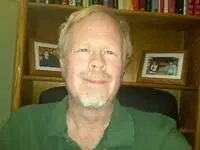 Brian Hudspeth, MA, LPC, LCDC, SAP is a Licensed Professional Counselor and a Licensed Chemical Dependency Counselor specializing in individual, couples and family therapy in the area of mental health and chemical dependency. Mr. Hudspeth maintains a private practice in Abilene, Texas.
With over 25 years experience as a clinician he is currently serving as a private practitioner working with a broad spectrum of clients.
Brian is an interactive, brief solution-focused therapist. His therapeutic approach is to provide support and practical feedback to help clients effectively address personal life challenges. He integrates complementary methodologies and techniques to offer a highly personalized approach tailored to each client. With compassion and understanding, he works with each individual to help them build on their strengths and attain the personal growth they are committed to accomplishing.

License and Approvals
Licensed Professional Counselor in Texas by the Department of State Health Services
Licensed Chemical Dependency Counselor in Texas by the Department of State Health Services

Education
Brian obtained his B.A.A.S in Social Sciences from Lamar University and his M.A. in Counseling Psychology and Marriage and Family Therapy from LeTourneau University.
Background
Brian has over 25 years experience working with patients& in inpatient and outpatient settings. With over 20 years working with dual diagnosed patients, he understands the needs to individuals who have multiple issues.
To Request an Appointment With Brian Hudspeth Call:
MOST MAJOR INSURANCE ACCEPTED
To Schedule an Appointment Online Click: